IN THE BLOOD
LISA UNGER
Posted: June 3,2014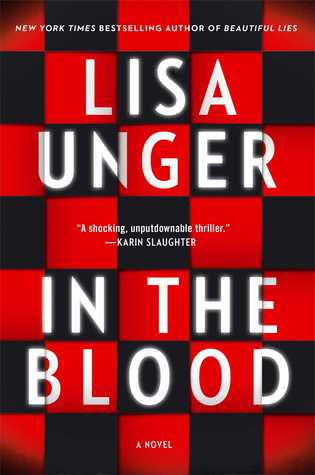 Lana Granger lives a life of lies. She has told so many lies about where she comes from and who she is that the truth is like a cloudy nightmare she can't quite recall. About to graduate from college and with her trust fund almost tapped out, she takes a job babysitting a troubled boy named Luke. Expelled from schools all over the country, the manipulative young Luke is accustomed to controlling the people in his life. But, in Lana, he may have met his match. Or has Lana met hers?
When Lana's closest friend, Beck, mysteriously disappears, Lana resumes her lying ways—to friends, to the police, to herself. The police have a lot of questions for Lana when the story about her whereabouts the night Beck disappeared doesn't jibe with eyewitness accounts. Lana will do anything to hide the truth, but it might not be enough to keep her ominous secrets buried: someone else knows about Lana's lies. And he's dying to tell.
HUBBY'S REVIEW:
This book took me awhile to get into but once I did it was a very good book. I just had to get used to reading a diary at the end of each chapter and once I got past that and really following the story it was ok. The main character is a female and she is lying to the police about the disappearance of her roommate. She is also seeing a therapist and then she starts babysitting a boy who actually sees right through her but he has his own problems as well. There are a lot of twists and turns, but it makes for a good read. I got this book from net galley.