OFFICE PARTY MAN
MANDI MOANE
Posted: Jan. 23, 2015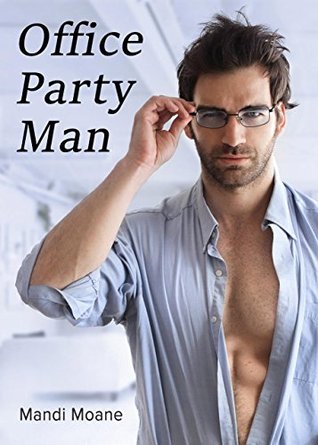 BBW Sammy Has an Office Romance with the Billionaire Owner
Twenty-four year old Samantha is working for a greeting card company. She is not happy with her job, but she stays because of the owner – Toddy Smithy – who is very hands-on in running the business. When Britney, the rail thin woman from Human Resources, gets jealous, how far will she go to ruin Sammy's blossoming relationship with Todd? The stakes are high, but Sammy is willing to risk it all to have the man of her dreams in her arms. Will she make it to the office Christmas party? Can she make the right decision? This is a short, romantic and sensual story.
Click Look Inside for More Details and an Excerpt
MY REVIEW:
Office life is such a hard way to live when your single and so many personalities at Purple Care Cards where Sammy works as an artist for greeting cards for the last three years. She came to the company that Todd Smithy, the owner of the companies, mother ran, before she passed from cancer. Sammy has had a major crush on him since she came to work there. Being a plus size gal she knew she never had a chance in hell with him. Especially with the H.R. gal after him and out to get her.
Her only saving grace was her partner at work befriended her when the H.R. gal heard that Todd asked her out to lunch to be nice for locking his office when she thought he had gone but he had not. The gal in H.R. declined the lunch on behalf of Sammy upsetting her. Jerry on that told her he was there for her. And that he had her H.R. tell Todd that she could not make the lunch date. She was getting mad at Jerry at first but then she realized that Jerry was just being nice. Then he asked her to dinner as friends they had fun.
Then one day the H.R. gal was going to far flirting with Todd knowing Sammy like him. So, Sammy went to confront her. Instead, H.R. gal fired her. Jerry is there to hold her hand but Todd saves the day by firing H.R. gal for going too far. See where things go in this very short read. It is cute and not what you would expect when you first start reading. I give this 5 stars. I got this free on Amazon.
Follow us at: www.1rad-readerreviews.com